September 18 - 21, 2023
Join Syntax at Oracle CloudWorld 2023
Discover insights to solve your most complex business challenges.

Las Vegas, NV · Venetian Conference Center
Visit us in the CloudWorld Hub - Booth #42


Join Syntax and the Oracle technology community at Oracle CloudWorld in Las Vegas, September 18-21. Designed for all Oracle customers and partners, this four-day live event will provide opportunities to learn from experts, network with peers, and understand the latest Oracle innovations.
This year, Oracle CloudWorld will feature over 1,000 education sessions and labs, workshops featuring the Oracle development teams, and actual Oracle customers sharing their cloud stories, best practices, and lessons learned. CloudWorld is the largest gathering of the global Oracle community, bringing customers, partners, and employees together under one roof. It's your opportunity to make connections and share best practices.
As a showcase sponsor, Syntax is thrilled to support Oracle and the Oracle technology community at this stellar event. Visit us at Booth #42 to ask questions, meet our Oracle experts, and pick up some cool Syntax swag.
Let's Talk
Arrange a personal, one-on-one discussion with one of our industry experts. Let us answer your Oracle technology and cloud questions and help you determine the next step in your cloud journey.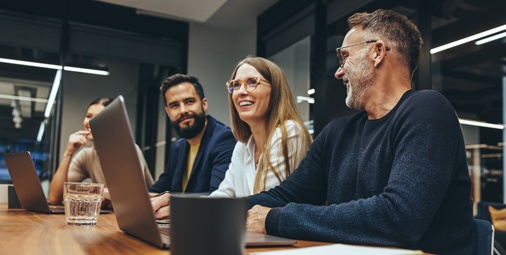 Learn from Syntax Experts at these Education Sessions
OCI IAM Single Sign-On (SSO) for Oracle E-Business Suite 80,000 Users
Session ID: LRN4230
Mike Miller, Senior Solution Architect, Syntax
Dan Cernich, Vice President Application Services, TTEC
Tuesday, Sep 19
5:00 PM - 5:45 PM PDT
Business Decision Path to Selecting OICS for Enterprise-Wide Integration
Session ID: THR4321
Mike Miller, Senior Solution Architect, Syntax
Todd Campbell, Vice President - IT, Stratix
Wednesday, Sep 20
10:15 AM - 10:35 AM PDT
Let's Connect, Learn and Succeed at Oracle CloudWorld!