ON-DEMAND WEBINAR
2022 State of JD Edwards EnterpriseOne: Innovation, Modernization, and Transformation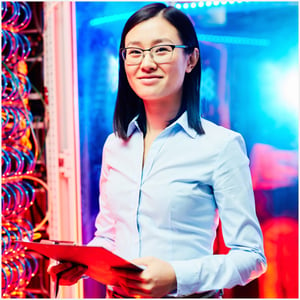 Get the most out of your JD Edwards EnterpriseOne system and maximize for innovation, optimization, and transformation.
With support guaranteed through 2033 and the enhancements and new features delivered with Release 22, its critical to optimize and modernize your JD Edwards EnterpriseOne system to support today's business requirements.
In this webinar, we discussed the key considerations to get the most out of JD Edwards EnterpriseOne in 2022 and the main focus areas that are critical to JDE customers including innovation, optimization, and transformation.
Our JD Edwards experts discussed what you need to do now to optimize your JD Edwards EnterpriseOne ecosystem to achieve increased productivity and high performance, maximum flexibility, low TCO, and modernization.
During this webinar you will learn:
The general trends of JD Edwards EnterpriseOne for 2022 - what are the prime opportunities for innovation?

Digital Transformation
User Experience
System Automation
Platform Enhancement

What does the future hold - an overview of Oracle's JD Edwards product update and support roadmap?
Oracle's Continuous Innovation Model - now companies can acquire the latest updates and feature enhancements with a simplified process.
Understand JD Edwards EnterpriseOne cloud capabilities to support growth, agility, lower costs, and reduced risk
Colin Dawes


Chief Solutions Architect, Syntax

As a Chief Solution Architect at Syntax, Colin is a strategic and innovative technology leader with over 20 years of IT experience encompassing ERP, Cloud, Mobility, and Enterprise Architecture.