ON DEMAND WEBINAR
The Road to Digitalization - Nitrex Success Story
Syntax | AWS Online Tech Talk
Smart Manufacturing Episode #1
Nitrex is a global provider of fully integrated heat-treating solutions and technologies. The company sought to improve product and customer service to differentiate from competitors and gain market share. They needed to optimize scrap rates to reduce associated costs and improve flow control and OEE. In addition, the project was complicated by the requirement to coordinate with a high number of brownfield installations and teams across multiple locations.
Nitrex worked with Syntax, an AWS Partner, to map their digital transformation journey and optimize business results. The recommended solution included process and machine data analytics using industrial IoT cloud solutions running on AWS services and integrated with SAP.
In this session, hear an overview of the full project's cycle, from gathering requirements to the different stages, implementations, and management change adoptions that were needed to be successful. Attendees will gain an understanding of the Nitrex digital transformation journey, business outcomes, and next steps.
Hear how Nitrex improved their operational efficiency
Dive into the use case to understand Nitrex's digital transformation journey
Identify how solutions can be deployed to realize business value for Industrial IoT projects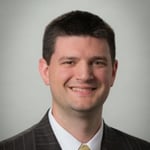 Dave Thielet

Senior IoT Strategic Partner Development Manager, AWS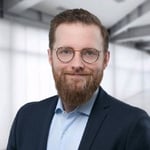 Dr. Dominik Schäfer
Principal Solution Architect, IoT, Analytics, and AI, Syntax