eBOOK
Migrating E-Business Suite to Oracle Cloud Infrastructure
Oracle EBS on OCI delivers improved scalability, availability, and performance
Understand how to leverage your existing Oracle EBS investment and gain many of the capabilities of a modern cloud solution.
In today's rapidly evolving digital landscape, companies are looking to the cloud for strategic advantage while also being tasked to do more with less.
Regardless of how far your organization is in its cloud journey, using Oracle Cloud Infrastructure for your Oracle EBS solution can provide the right mix of availability, performance, scalability, and cost savings to help you keep pace with the needs of your business.
In this eBook, we explore how organizations can leverage their existing EBS investment and gain many of the capabilities of a modern cloud solution without having to reimplement and retrain employees.
The business drivers and value implications for migrating Oracle EBS to OCI
How to justify migrating Oracle EBS to OCI
The top considerations when developing a deployment strategy for OCI
The key OCI features and services in an EBS deployment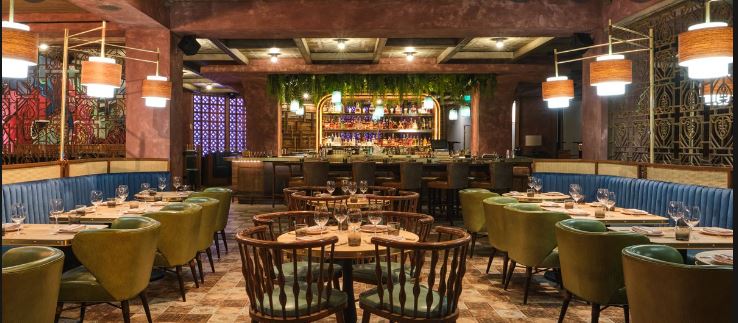 Read the "Migrating E-Business Suite to Oracle Cloud Infrastructure" eBook now!
This guide discusses the options and best practices for moving Oracle E-Business Suite (EBS) from your current on-premises or private cloud deployment model to Oracle Cloud Infrastructure (OCI), including leveraging OCI's Infrastructure-as-a-Service (IaaS) and Platform-as-a-Service (PaaS) offerings. It addresses key implementation concerns and requirements that must be addressed as part of a migration. In addition, it summarizes the key capabilities of OCI and how these capabilities align to your application environment and requirements, and how Syntax, an Oracle Strategic Managed Services Provider ("MSP"), can help your team migrate and support your EBS environment to maximize your return on the move.
If you're reading this, your organization is likely already leveraging Oracle EBS for key enterprise business capabilities such as order management, procurement, manufacturing, logistics and/or financials. You have made a significant investment in implementation, maintenance, and training. Moreover, your solution has most likely been customized to fit the unique needs of your business, with deep integrations with other applications to help drive daily operations.
For many customers, running EBS in a slow-to-change, inflexible, on-premises infrastructure solution is frustrating, and impedes their ability to keep up with changing business landscapes. Fortunately, it's possible to leverage your existing EBS investment and gain many of the capabilities of a modern cloud solution without having to reimplement and retrain employees on a software-as-a-service (SaaS) solution such as Oracle's Fusion Cloud Applications. Oracle EBS has a long life ahead of it – Oracle Premier Support runs through 2033 at a minimum – and leveraging the native capabilities of EBS on an engineered IaaS and PaaS solution gives you control over the availability, performance, security, and scalability of your most critical business system
Business Drivers and Cost Implications
How OCI Addresses Common Migration Drivers
Chances are, you are looking to move EBS to OCI due to one of the following drivers:
You want to increase scalability using subscription licensing to account for growth in your business, to support seasonal or other predictable workload peaks, or to provide your teams with infinite ability to provision new EBS development environments quickly, easily, and cheaply. This perennial challenge for EBS managers is OCI's greatest benefit.
You have a strategic cloud-first initiative to move your IT estate to the cloud, and are trying to understand the options and best approach for doing so. This is usually driven by a required hardware upgrade, data center move, and/or need to upgrade the applications.
You need a platform that allows you to achieve the flexibility and velocity to keep pace with your business. Most internal IT teams are unable to support the velocity at which the business runs, and OCI provides the services and automation to completely eliminate this barrier.
You are suffering from resource shortages that are leading to system instability and need a platform that is integrated and manageable to allow you to accomplish more with fewer people. OCI provides a platform that goes far beyond pure infrastructure and allows customers to consume both platform and software services seamlessly and offers management tools that greatly improve the management efficiency of EBS.
You are being asked to do more with less. OCI will provide better performance than any other cloud, along with features for low-cost high availability and disaster recovery and integrated security. In short, you will receive significantly more benefit from OCI for less money than you spend today. And OCI's pricing model provides a more predictable spend pattern than other public cloud providers so you won't have any surprises.
Download the "Migrating E-Business Suite to Oracle Cloud Infrastructure" eBook to continue reading.